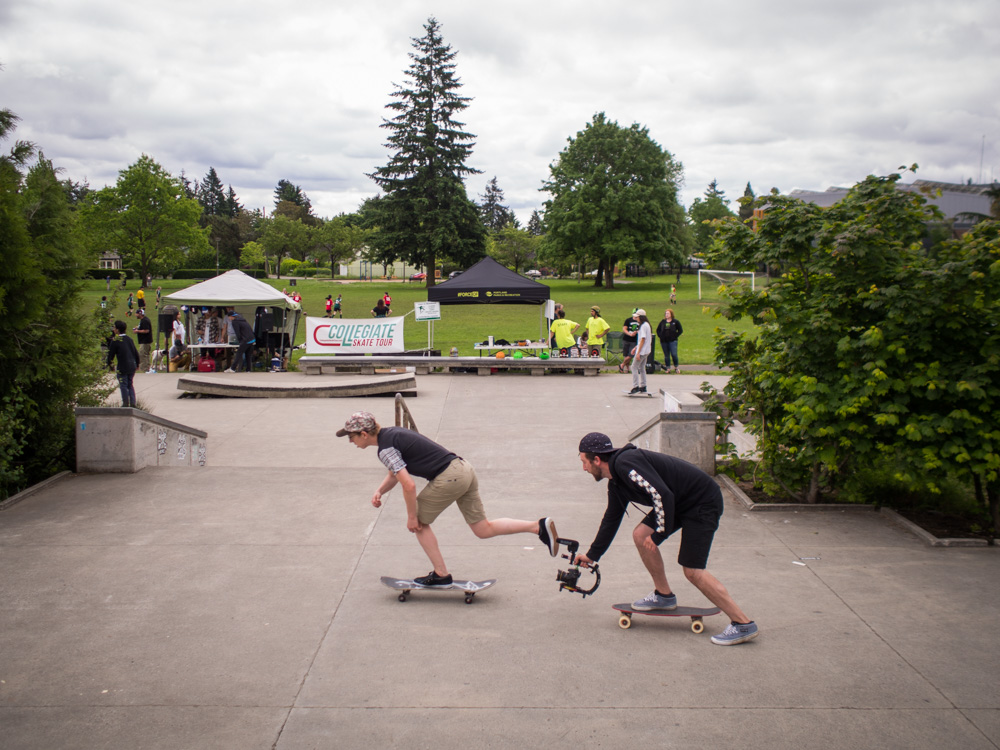 Starting the day off right. With some warm-up clips!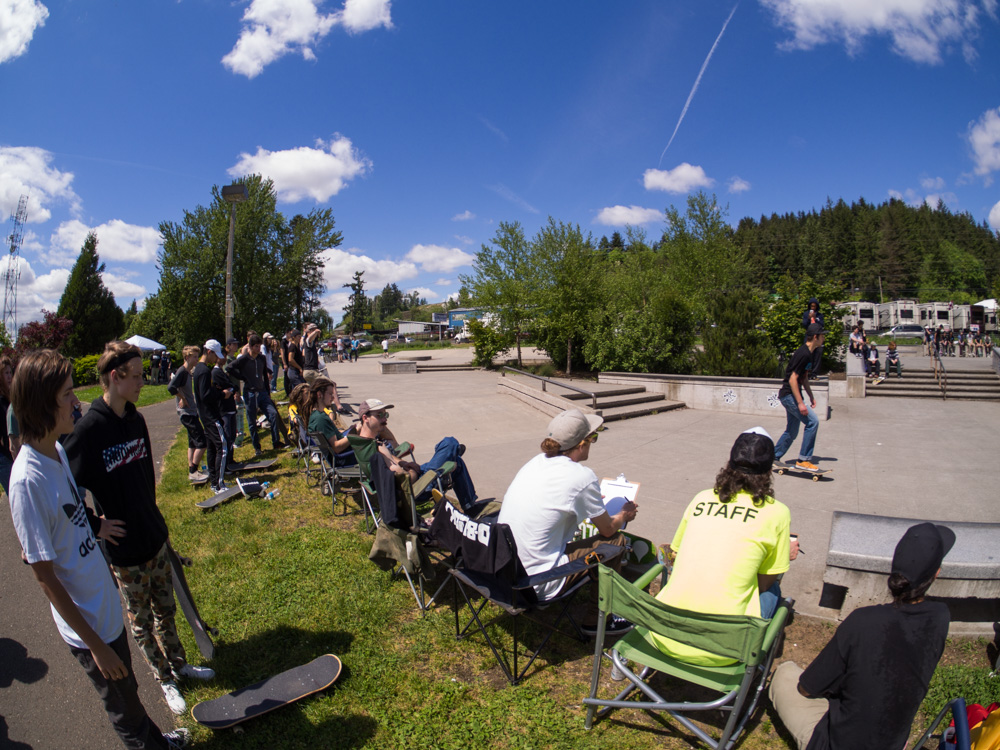 The judges eventually settled in with the crowd.
Jesse's frontside nosegrind was ALL DAY.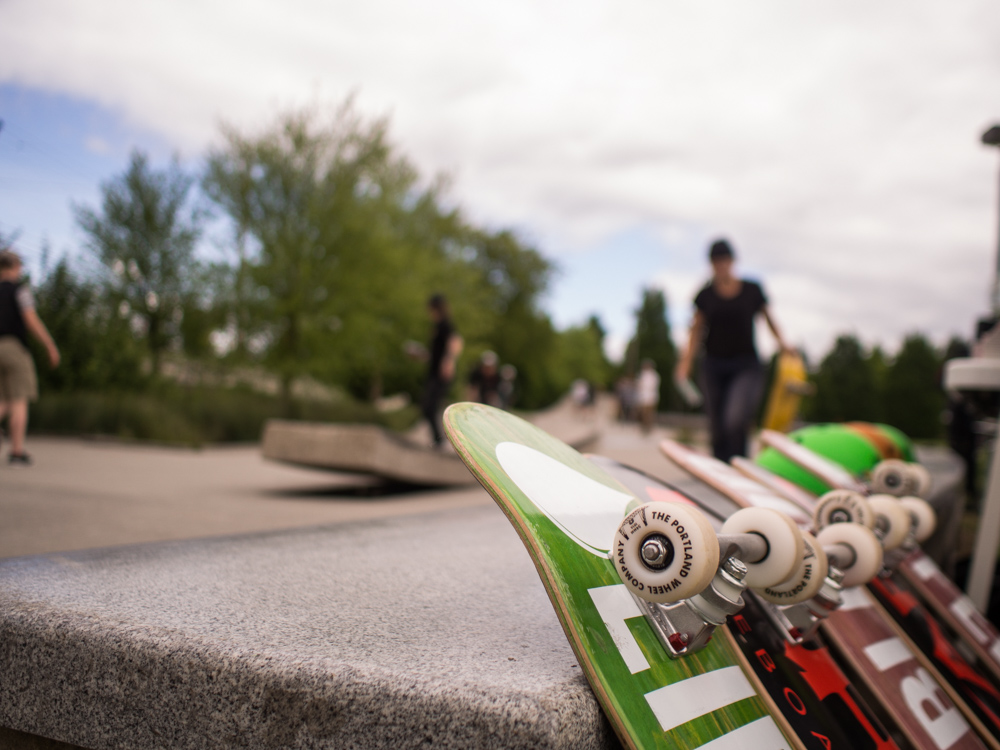 Thanks Portland Parks for the instruction boards!
First one over the rail..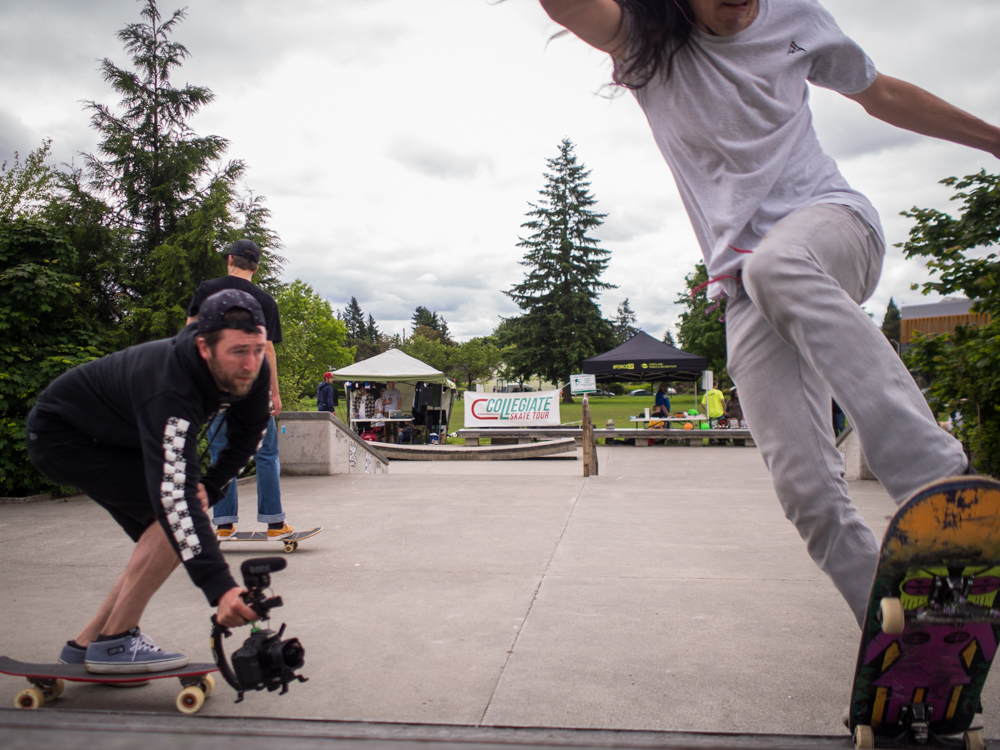 Lil' Boozie's frontside tailslide is sick!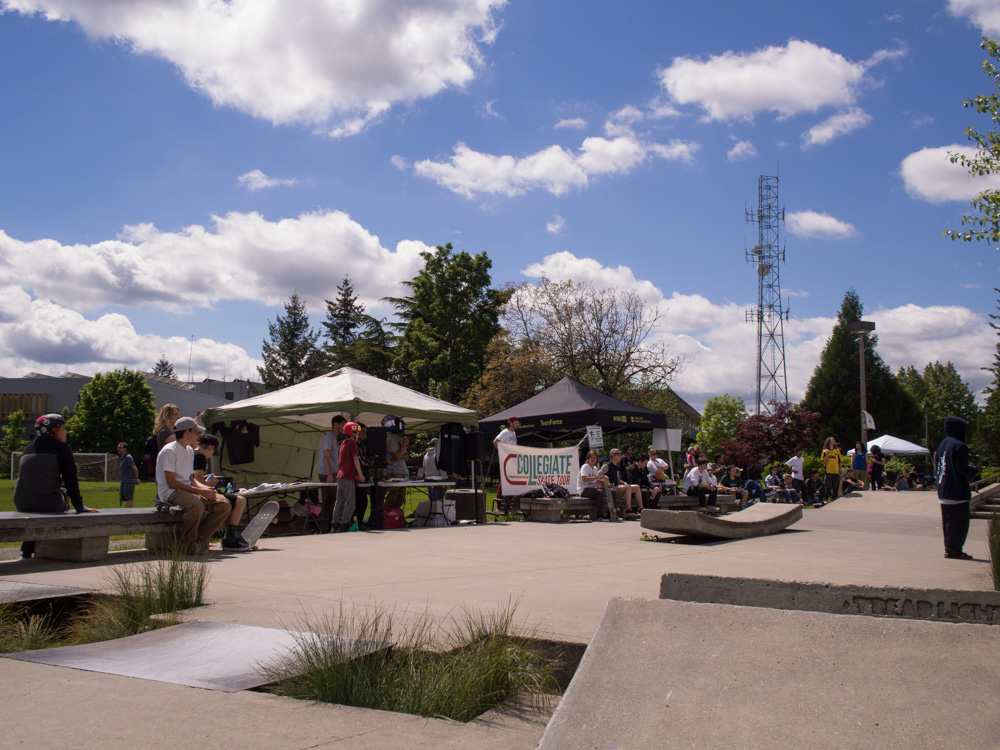 Rob Cabral - nollie 180 switch crook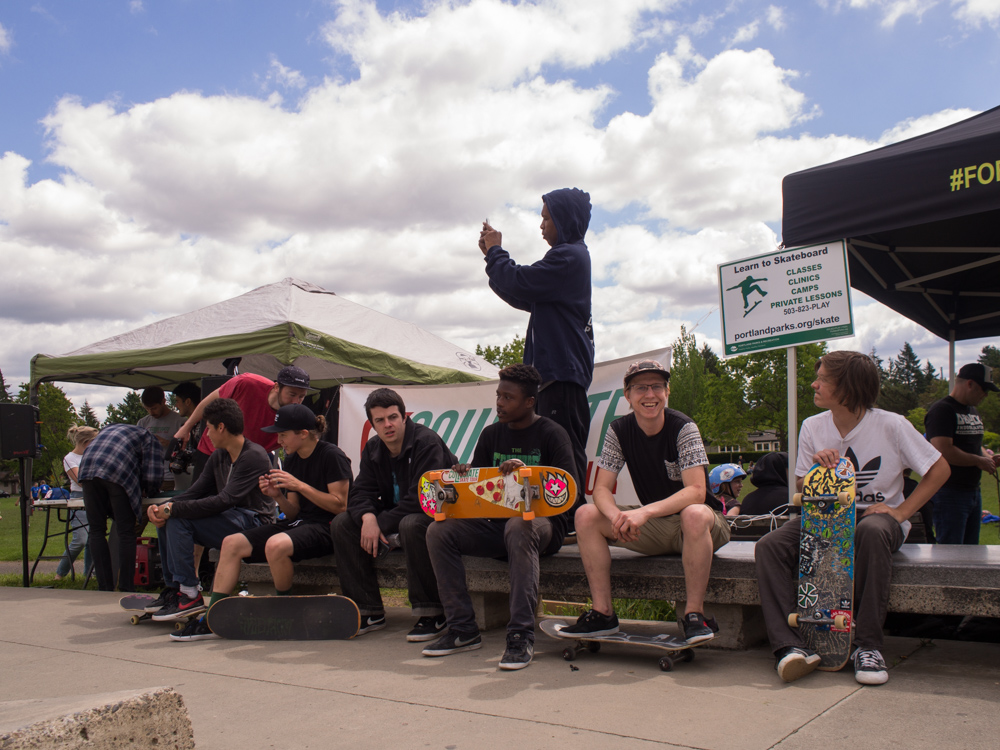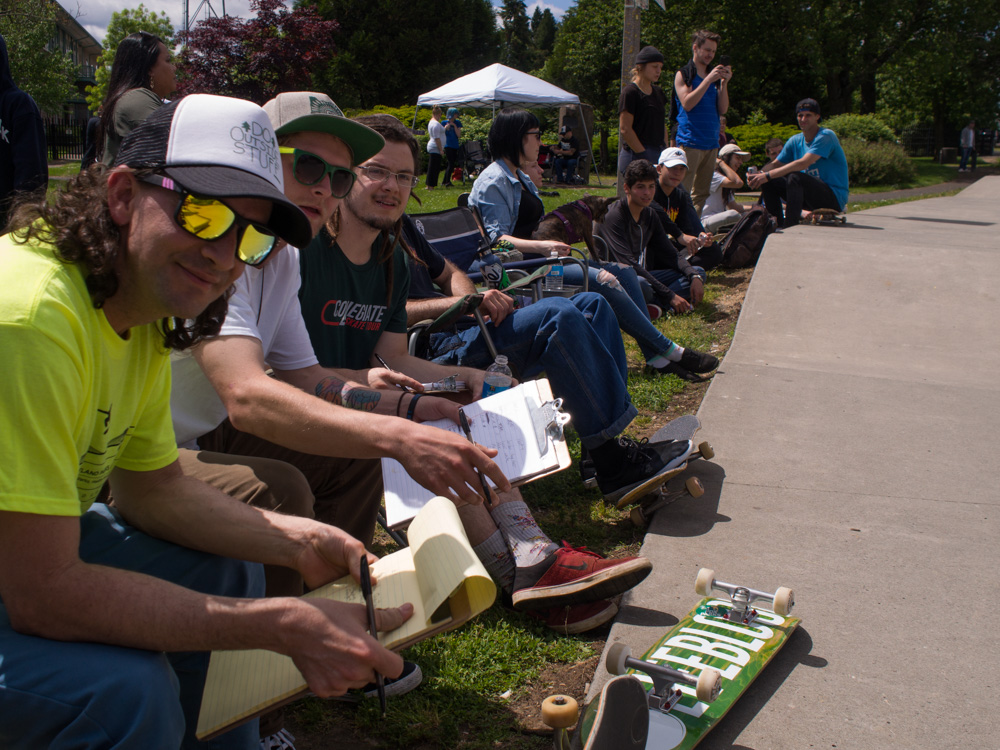 James McCoy - Hardflip 50-50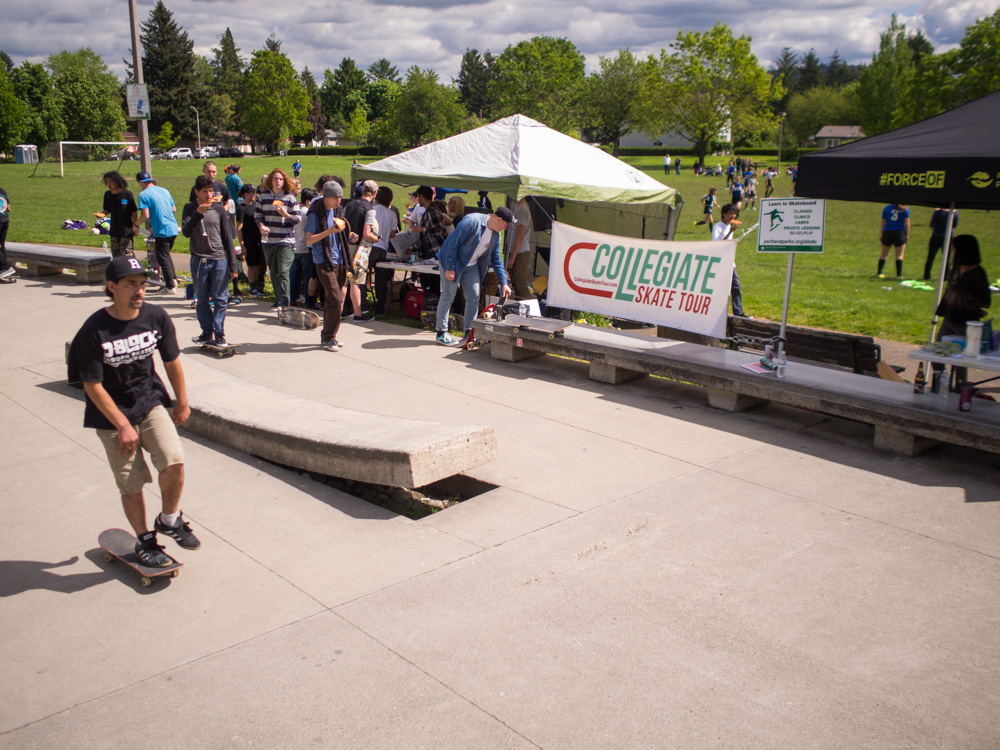 as Rob continues his line...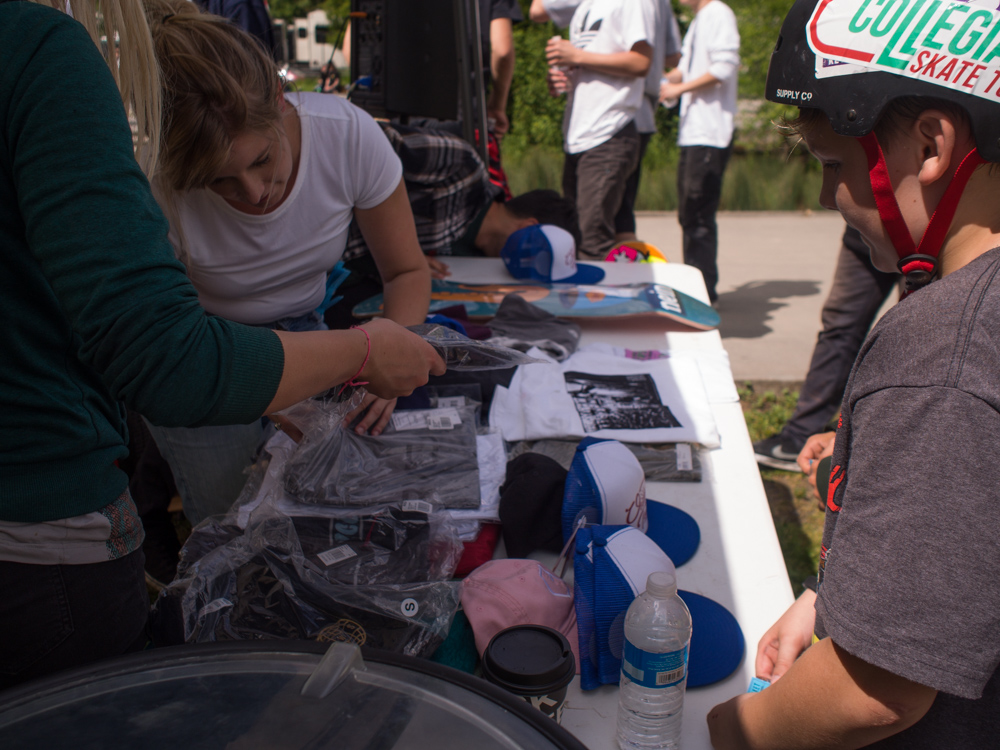 Want more stickers! Always...
Josh Gibson - switch flip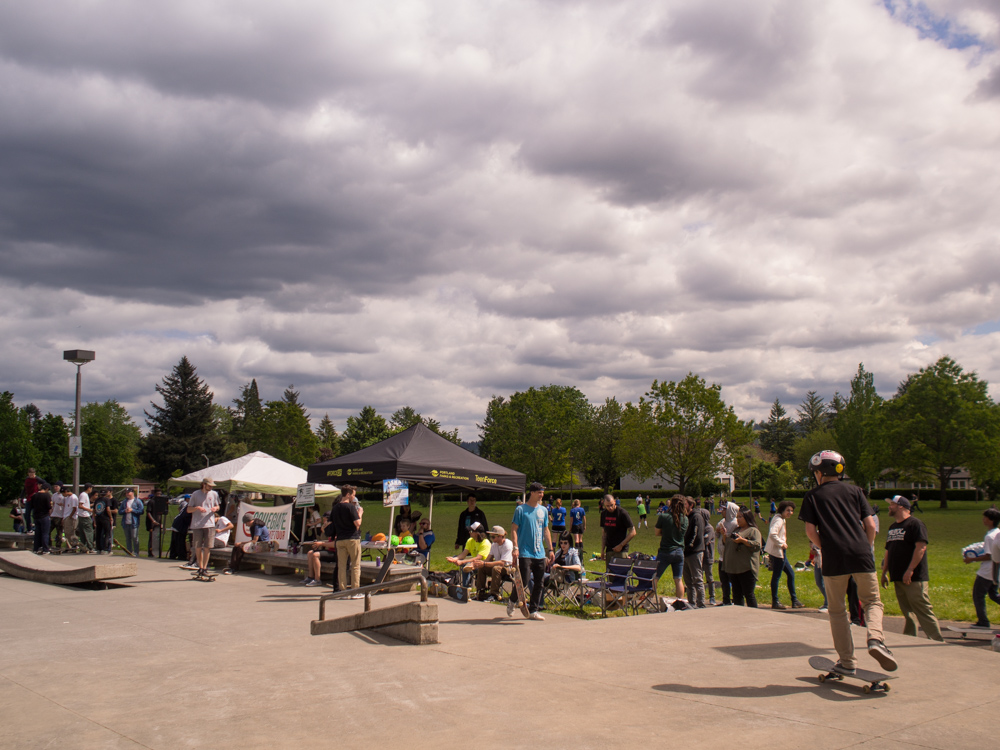 The storm clouds never hit. Shout out to Mother Nature!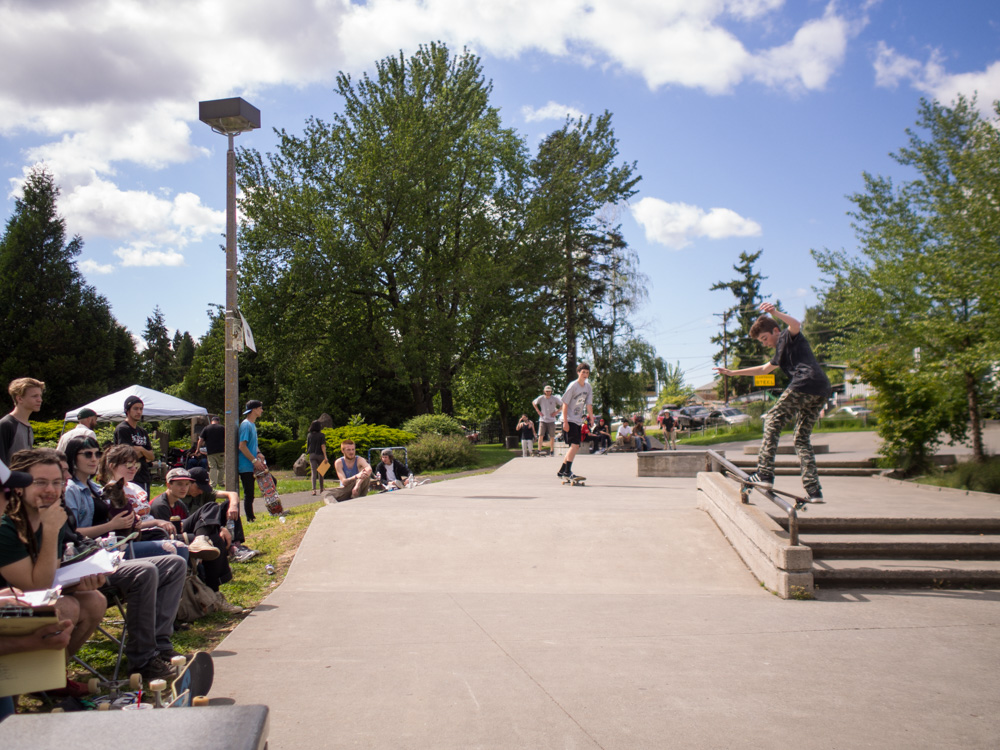 What a beautiful day in Portland!
Josh Gibson - nollie inward heelflip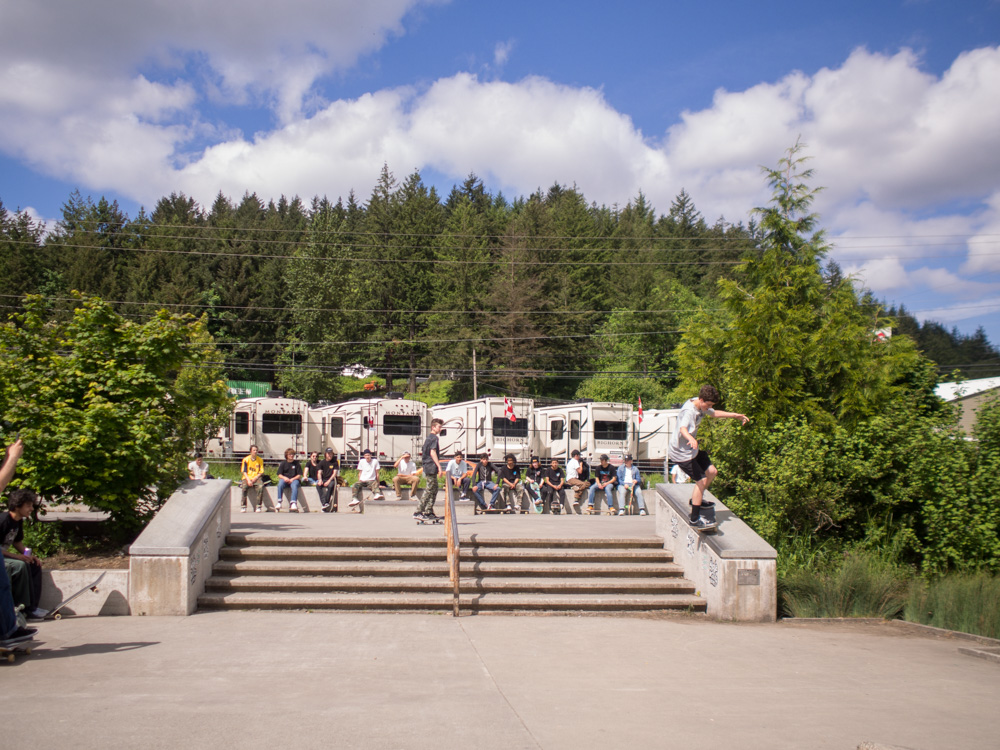 This stairset was destroyed that day...
Dano Grover - frontside noseslide
Cory Woods did a proper job as filmer.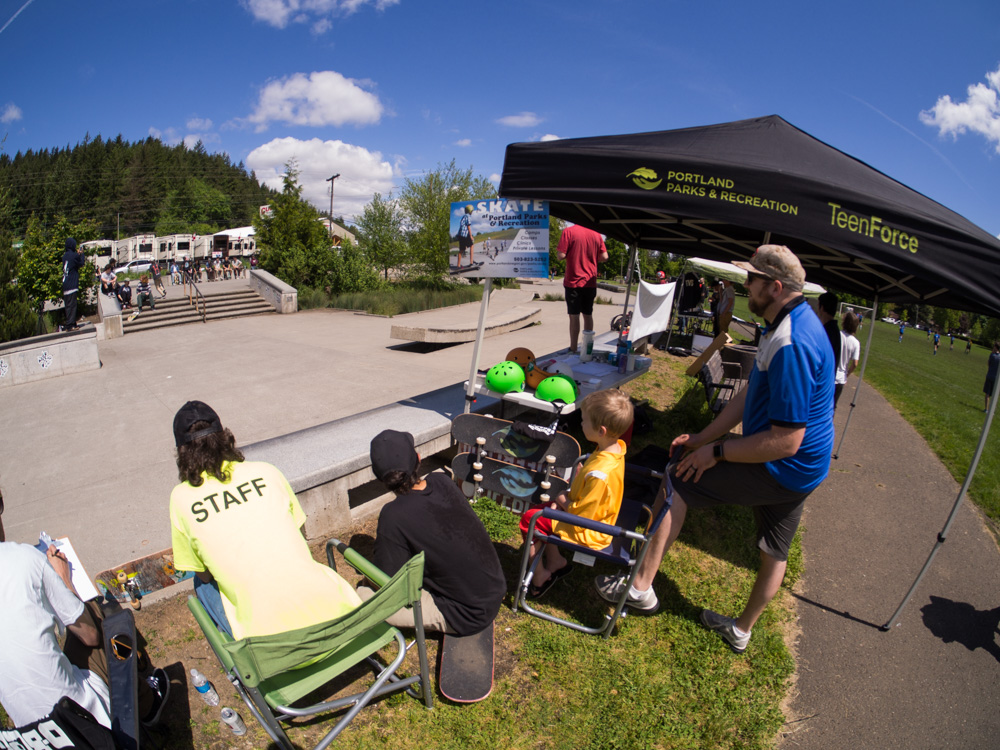 The onslaught continued...
Dillon Walker laid down this beastly kickflip!
mystery ripper - front crook!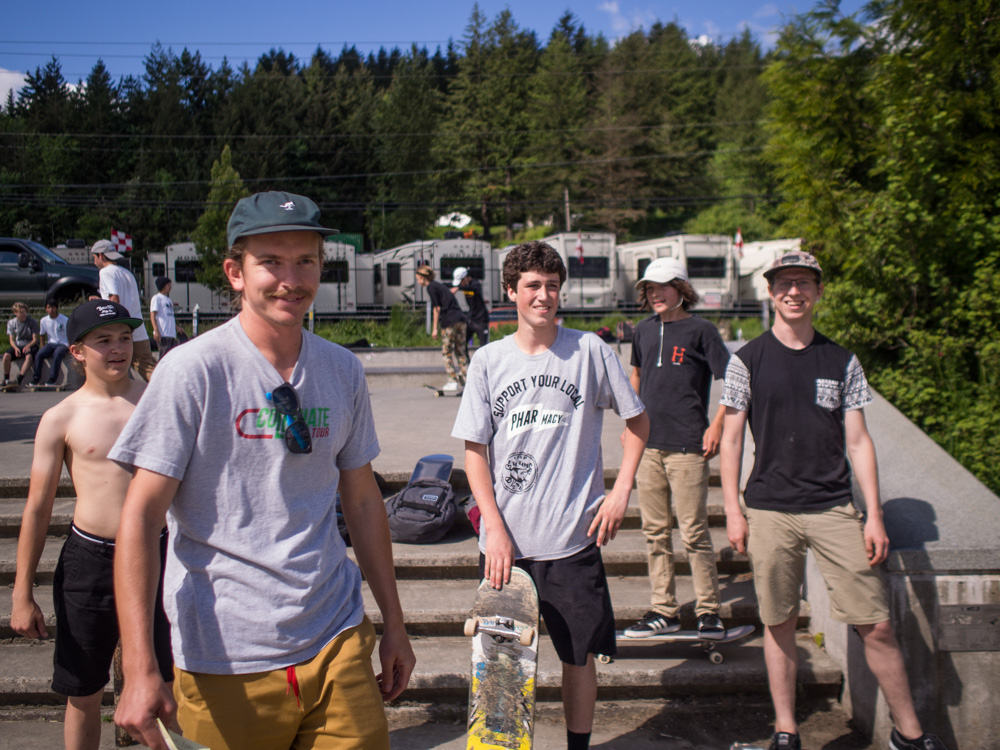 Ben Walker - 180 switch 5-0
Dano Grover - frontside tailslide
Dillon Walker - backside 50-50
Rob Cabral - switch 5-0 180 out
"Batwing" got hooked up with a 4th place bag. Stoked!
Dillon Walker proudly accepts his prize.
James McCoy pulled out that 2nd place Non-student finish!!
#RobCabralSkateGod - Non-student First Place
Rob does rounds for the homies.
Alex Sandino - Student First Place!
Student Division - Top Four!!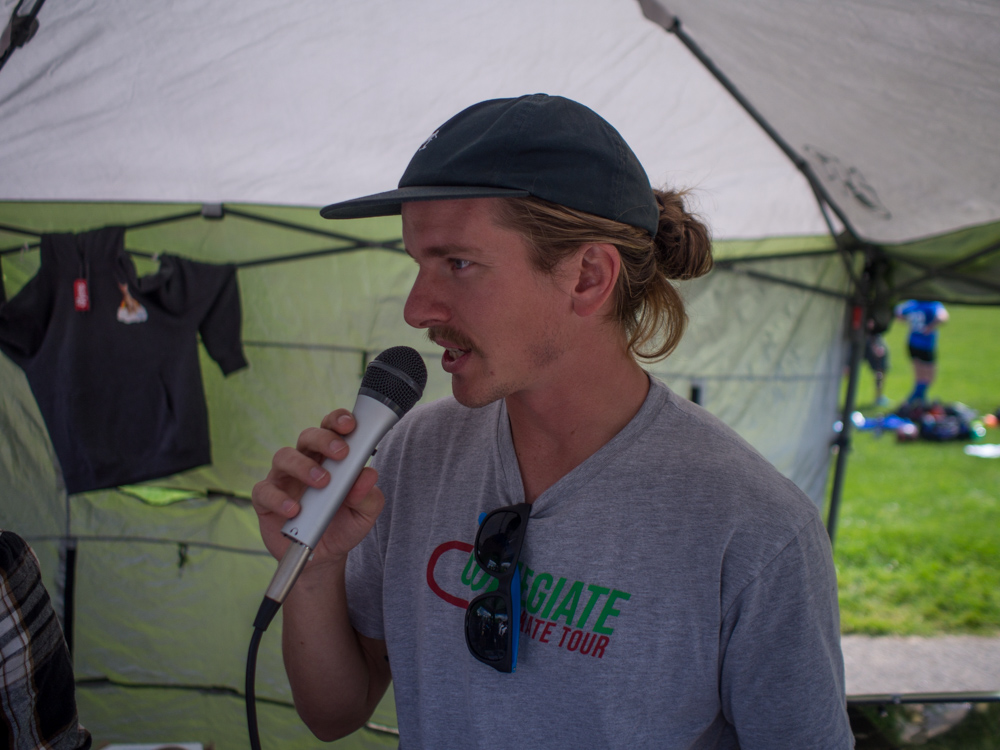 The day's MC - Keegan Guizard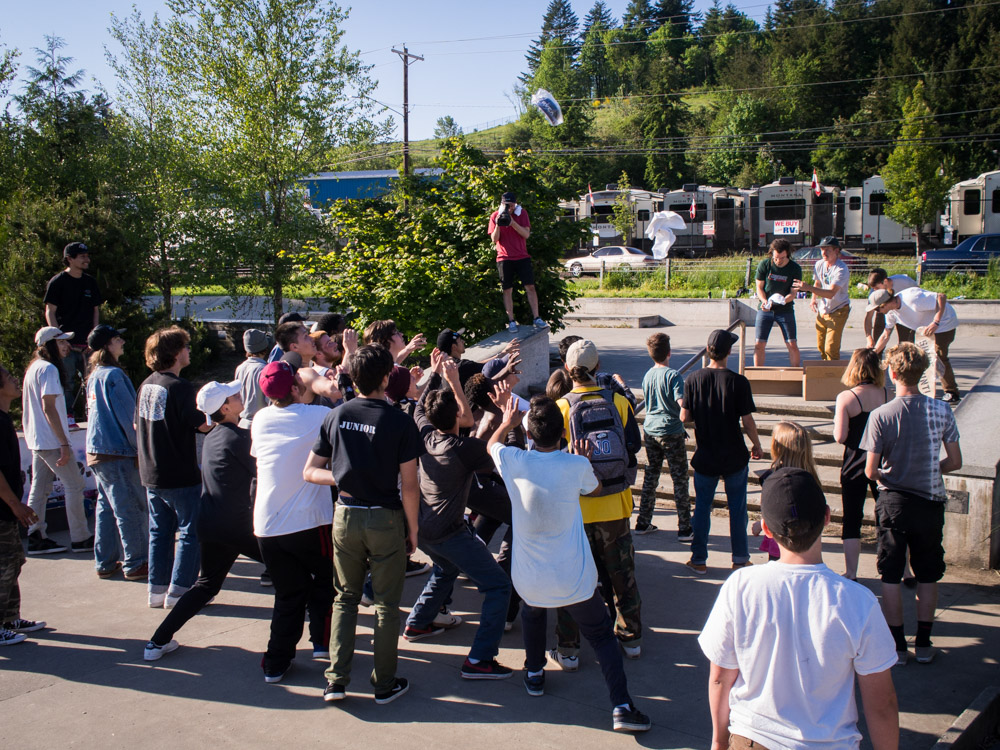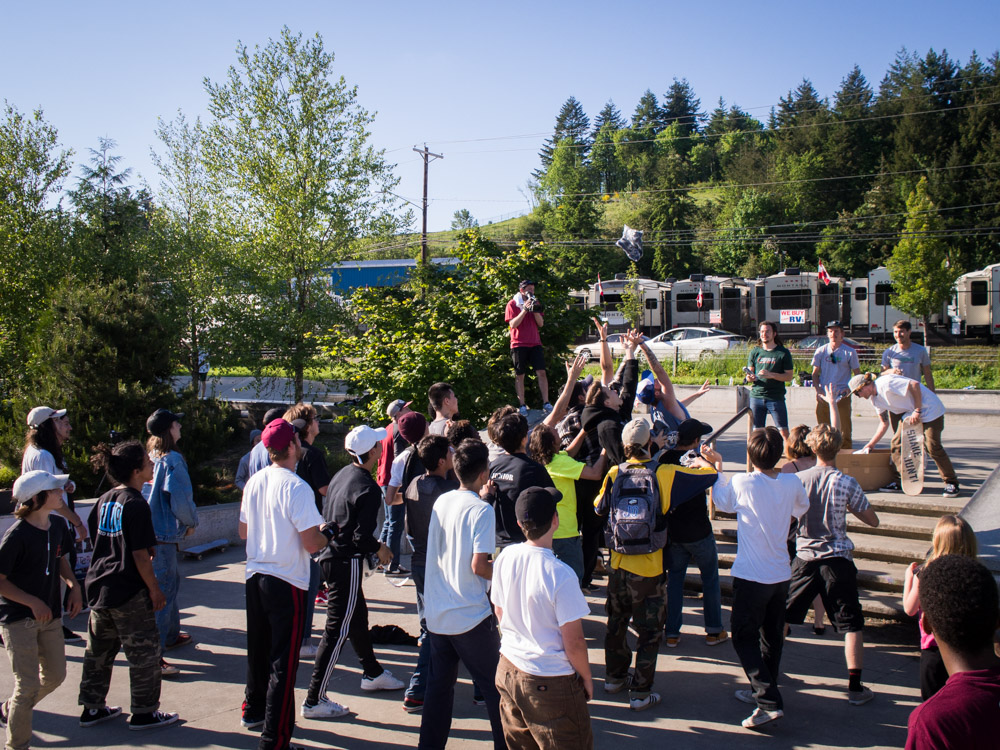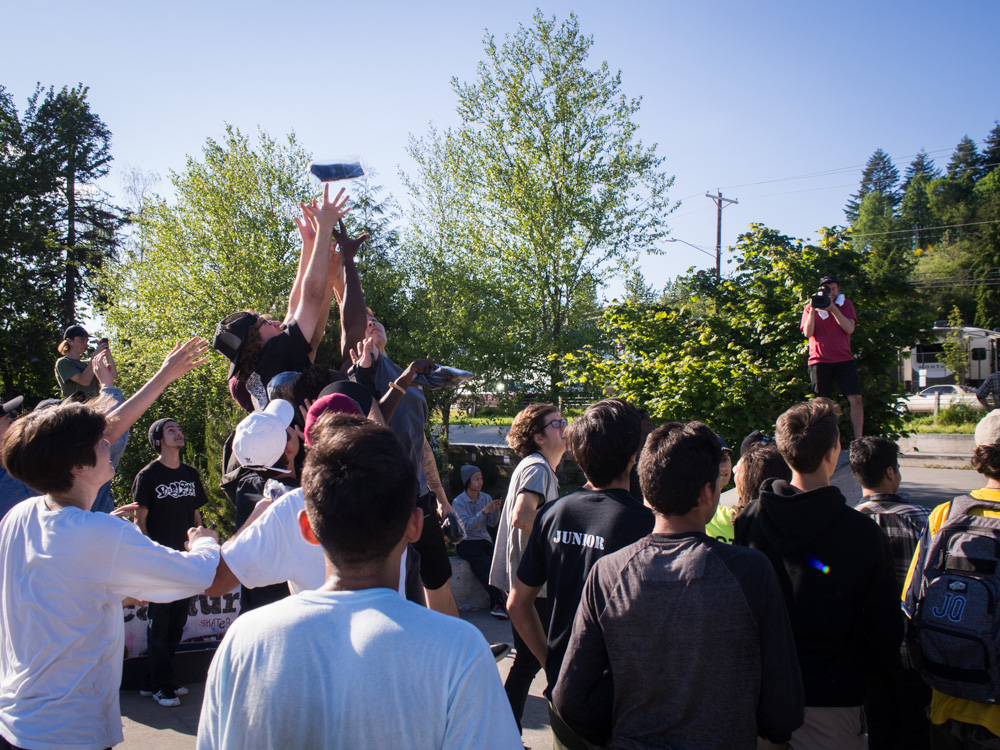 Christiana killed it all day! And won this Capture board in the raffle.
Thanks to everyone for the love!
Collegiate Skate Tour's first official trip to Oregon was last year, to the home of the Ducks - Eugene! The skate community of Eugene, Tactics, and the University of Oregon welcomed us with a lot of love and support. But this year, we headed up Interstate 5 to the bigger city of Portland.
We were stoked to have a great turnout for our First Annual event at Ed Benedict Skatepark, but we were blown away by the talent that came out for the big day! Dubbed "Rip City Roll Call", there was no shortage of actual ripping from the locals and students, local AND from out of town.
We had pizza, water, and Monster Energy, as well as great raffles for the public! Some very lucky people walked away with decks, hoodies and other product from Capture Skateboards, Bones Wheels, Monster Energy, adidas Skateboarding and more.
As usual, we ran a jam-format contest (5-person, 3-minute heats). There were Student and Non-student Divisions, so everyone got down with their best tricks! All skaters were killing it. Final results came out to:
Student Division:
1st- Alex Sandino (@thedirtweasel)
2nd - Anthony Del Togno Armanasco (@bigt100000)
3rd - Magnus Lauber (@magnus_lauber)
Non-student Division:
1st - Rob Cabral (#RobCabralSkateGod)
2nd - James McCoy (@therealmccoy360)
3rd - Dillon Walker (@dllnwlkr)
We also held an open Best Trick Jam and a product toss at the end of the day. It got wild!
Special shout out to Portland Parks & Recreation for supporting and helping get the word out around the local non-skating community to help spread our National mission!
Thanks to Capture Skateboards for being there with us in running the event that day and to Monster Energy for keeping the fuel in the tank.
Cory Woods (@corywoods) did a sick job shooting and editing this video!
Ethan Walsh (@coolguyethan) killed it with the photography of the event!
Big thanks to
for sponsoring!
And a huge shout-out to all of our product sponsors:
adidas Skateboarding
Altrd Clothing
almost Skateboards
Ambush Board Co.
Bones Wheels
Chapel Clothing Co.
Compound Gallery
Dakine
D-Block Skatepark
enjoi Skateboards
Element Skateboards
Lowcard Mag
Outdoor Tech
Real Skateboards
Spitfire Wheels
Thunder Trucks
RVCA
Tactics
TruckTape
Transworld Skateboarding
Z-Flex Skateboards
Zoo York
Portland, thank you so much for the great time! And we will see you next year. :)
CollegiateSkateTour.com
- @CollegiateSkate